October 25, 2023 update: We have scheduled a training for December 2nd in East Taunton, MA and February 24 (2024) in Holbrook, MA. Click here to preregister for Dec. 2, and here to register for February 24. More details below.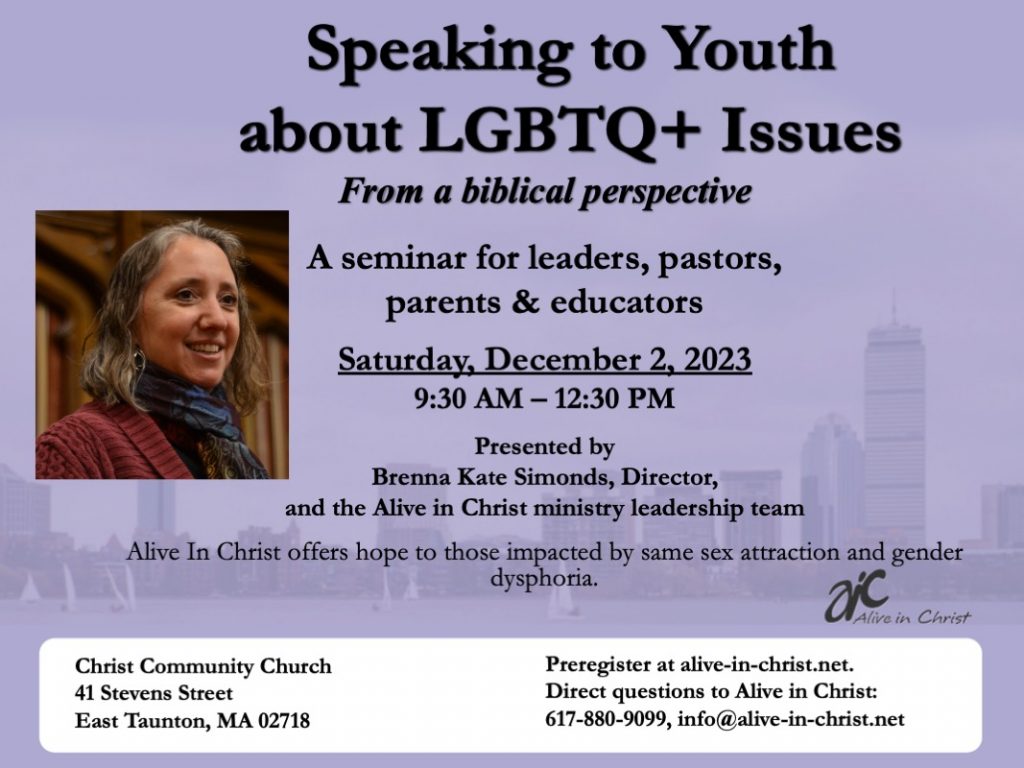 December 2nd in East Taunton at Christ Community Church:
"Speaking to Youth" is geared toward church leaders, parents and educators. We teach how to share a biblical theology of gender and sexuality with youth and share how kids today view LGBTQ+ issues. There are testimonies of those who have wrestled with these issues personally or in their families, as well as how to help your kids if they are struggling.
February 24, 2024 in Holbrook, MA at Brookville Bible Church:
"Same-Sex Attraction & the Church" covers both the main "Speaking to Youth" points, as well as a more general description of LGBT peoples' experience of faith, and how open they are to attending church. We discuss how to effectively share the gospel of Jesus Christ with those who identify as LGBTQ+ as well as how to respond if someone comes out to you as gay or transgender.
Check back in the future for more events!